I believe that you can learn how to build robots only by having access to the most innovative projects, useful tutorials and significant resources. Happily, all those things are in the same place – IntoRobotics.
How can I contact you?
You can contribute with your project, idea, proposal, and so on via email at office@intorobotics.com;
Find out first the latest posts
Proud to be featured in these books:
Awards: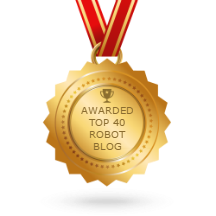 About the Affiliate Program
Commerce Content is independent of articles and advertising, and if you buy something through our posts, I may get a small share of the sale.